Introduction
Welcome to the latest edition of EXclusive News, produced by Brand Experiences. This month we feature our EX Toolkit webinar, a conference we'll be presenting at in Kuwait and some fresh thought leadership. We're EXcited to bring you this newsletter and if you find it useful, do share it with your networks.
Tool Time
Partnering with the Institute of Internal Communication, we created the Employee Experience Opportunity in 2020. We have produced a number of things, which are free-to-use, including the EXO Survey, a whole bagful of EX Tools and an EXO ROI Calculator.

On 27 January at 1pm (GMT) we'll be hosting a free webinar for those who have downloaded the Toolkit to hear some advice on getting the best out of it and to have the opportunity to ask questions. More details are in the EX Events section further down.
Mojo Matters
Our motivation platform is designed to drive productivity, boost wellbeing and build resilience. Here's a testimonial from one of our happy customers: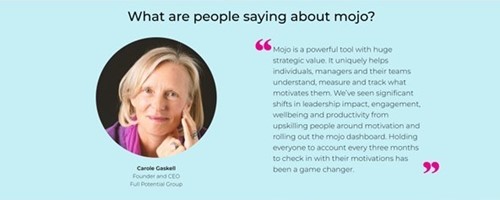 Our motivation platform is designed to drive productivity, boost wellbeing and build resilience – and if you feel your employees need some support in getting their mojo back, then email: hello@mapmymojo.com. You can read more about mojo via the dedicated website.
Monetising the Employee Experience
This book, co-written by Mike Sharples and Nicholas Wardle, is a practical guide on how to build the case for investment in EX, how to achieve senior leadership buy-in, and the tools you'll need to develop a winning culture.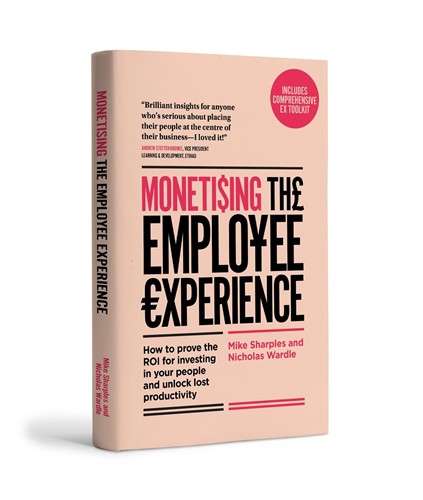 A reviewer said:
"This book clearly and expertly outlines the importance of investing in EX, supports you in delivering the business case, and then gives you the tools to act. A must-read to enable you to create effective and productive teams that achieve goals and exceed targets."
You can purchase your copy here.
EX Events
Employee Experience Toolkit - Q&A webinar
27 January 2023 at 1pm
Online
Free
Come along and hear some top tips on the EX Toolkit and have your questions answered
Kuwait Diversity & Inclusion Summit
06–07 March 2023
Jumeirah Messilah Hotel​, Kuwait
Chargeable
Nicholas Wardle, will be giving a presentation on: How to create an inclusive Employee Experience
Health & Wellbeing @ Work conference
14-15 March 2023
NEC, Birmingham
Chargeable
Nicholas Wardle will be delivering a session on: How to Design Effective Employee Experiences
EXtra EXtra...
Just in case you missed them, here's some recent thought leadership across our channels:
How EX supports the 'good work' Taylor Review – The report highlights the importance of people being treated with respect and decency at work; effective EX can support with this
Values must be fit for purpose - It's important that they accurately portray your organisation
You can stay up-to-date with all things EX by following Brand Experiences on LinkedIn or via our website.