Introduction
Welcome to the fifth edition of EXclusive News, produced by Brand Experiences. This month we discuss Employee Lifecycles, share news of an EXclusive offer for Mojo Team Building events and list some thought leadership. We're EXcited to bring you this newsletter and if you find it useful, do share it with your networks.
Tool Time
Once you have your Employee Experience strategy, then you should create and publish your overall Employee Lifecycle. This will define the potential scope of your EX activities over the long term. The Employee Lifecycle encompasses every interaction between an employee and an organisation, which covers a huge number of processes, journeys and experiences. So, it will need breaking down per Employee Lifecycle stage and per each Moment that Matters. Each stage should be defined and designed with those employees responsible for that area of work - after all, they will know and understand it the best. This will take time, but the effort will be worth it as it will support recruitment and retention efforts, as well as improving the experiences, of course.
You can download the entire EXO Toolkit for free via the Brand Experiences website.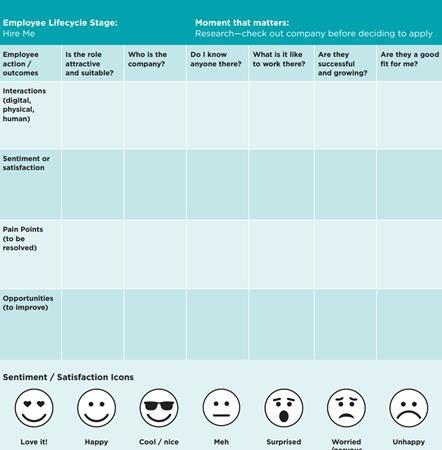 Mojo Matters
Earlier this month, our Head of Employee Experience, Nicholas Wardle, spent time with members of the Comms team at Heathrow on their team building/exploration day. He led a discussion on Employee Experience, Employee Engagement, Productivity, and Motivation; and he then introduced mojo to the team.
Feedback from the day includes:
A great and insightful workshop
An insightful look into what our individual motivators were, what was potentially driving those preferences and how they mapped out across the team
It allowed us to analyse the common areas conducive to a high performing internal comms team, how that supported our current team objectives and also where there were areas we could look to build on to grow even further as a team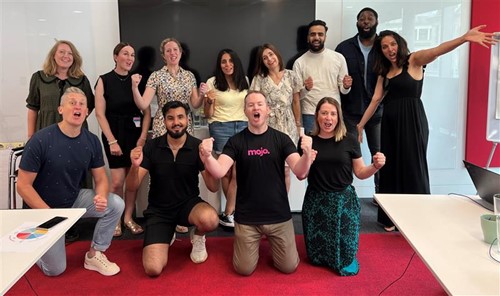 Nicholas was grateful for the fantastic welcome from colleagues at Heathrow and was delighted that mojo received such a positive response. Find out how mojo can energise your enterprise here.
Mojo Team Building events – special summer offer!
As the sun has been shining of late, we've all been in an extra-great mood at Brand Experiences, and we'd like to share some sunshine by offering three organisations the opportunity to experience a Mojo Team Building event for just £125 per person – a third of the usual price. (There are some Ts and Cs such as possible travel expenses, depending upon where the organisation is based, minimum numbers etc.)
In these events, your teams will:
Understand the importance and impact of motivation in the workplace
Learn the ROI of the Employee Experience
Take a mojo map to understand their intrinsic motivators and current levels of motivation
View a team map to understand each other's motivators; and discuss where people complement each other, where they could clash, and any gaps within the team
Work together to create a better work environment, based around people's motivators
The offer won't be advertised anywhere else until next week, so EXclusive readers get first dibs on a first come, first served basis. If you'd like to discuss a Mojo Team Building session for your team, email: mojo@brandexperiences.com.
Monetising the Employee Experience
This book, co-written by Mike Sharples and Nicholas Wardle, is a practical guide on how to build the case for investment in EX, how to achieve senior leadership buy-in, and the tools you'll need to develop a winning culture.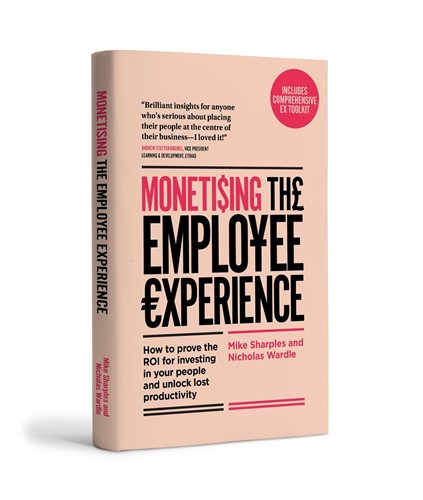 A reviewer said:
"With so many competing interests vying for corporate budgets, it is refreshing to see a compelling connection between employee experience and the bottom line. This book makes the business case in a way that should force every CEO to sit up and take notice. I thoroughly recommend it!"
The book costs less than a bottle of house wine in a Hampshire pub, and you can purchase your copy here.
EX Events
26/27 September
Vienna / Online
Chargeable
Nicholas Wardle will be speaking about EX at this event which has two days full of inspiring workshops, talks, discussions and side events on digital transformation, digital communications, future of hybrid work, digital equality, social media, corporate culture and leadership.
A Motivated Workforce is a Productive Workforce!
29 September
Portsmouth Business Expo, Village Hotel, Portsmouth
Free
Steve Jones will be discussing how to describe, measure, monitor and maximise motivation for yourself, your people, and your business.
5th Annual Strategic internal Communication Conference
21-23 November
Toronto and online
Chargeable
Nicholas Wardle will be giving the keynote on 'The Employee Lifecycle: Creating Moments That Matter' and then later delivering a workshop on 'Creating a Motivational Employee Experience with a Hybrid Workforce'.
EXtra EXtra...
Just in case you missed them, here's some recent thought leadership:
From Command and Control to Trust and Empowerment - how do you build these feelings of trust and empowerment?
Is Personality Profiling harming your EDI efforts? - do you need a deeper understanding of what gets your employees out of bed in the morning?
EX - the umbrella term for all people-related activity - who should own EX?
You can stay up-to-date with all things EX by following Brand Experiences on LinkedIn or via our website.