Introduction
Welcome to the first edition of EXclusive News, produced by Brand Experiences. Each month, we'll bring all manner of EX matters to your screen; including introducing some EX Tools, EX Thought Leadership and EX events. We're EXcited to bring you this newsletter and hope you find it of interest.
Tool Time
Partnering with the Institute of Internal Communication, we created the Employee Experience Opportunity in 2020. We have produced a number of things, which are free-to-use, including the EXO Survey, a whole bagful of EX Tools and an EXO ROI calculator.
We've found that many people functions struggle to create effective business cases for investment in their employees, largely because it can be difficult to correlate EX activities with the bottom line. So, we created the EXO ROI Calculator to help. Organisations can use their own numbers to display the impact of a motivated, productive workforce; and see how much is being spent on Turnover and Sickness. Once calculated, the Lost Opportunity and Turnover/Sickness figures will create a compelling case for investment (see the example in the image below). Like everything in life, the best thing to do is to try it for yourself.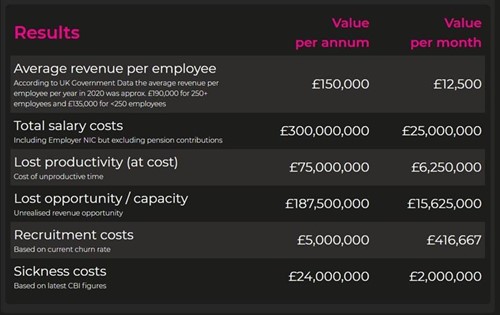 Mojo Matters
We're delighted that organisations from across multiple sectors are using our motivation and productivity platform, including from: aviation, housing, legal, marketing, retail and technology. Organisations using mojo should see a 50x return on investment because motivated employees will:
Be more productive
Have less stress and mental health issues
Make better decisions
Go the extra mile
Provide a better customer experience
Be happier and more energised at work
Take fewer sick days
Be more innovative and creative
Provide more support and assistance to colleagues
Stay with their employer for longer
If you'd like to understand more about how mojo can energise your enterprise, click here.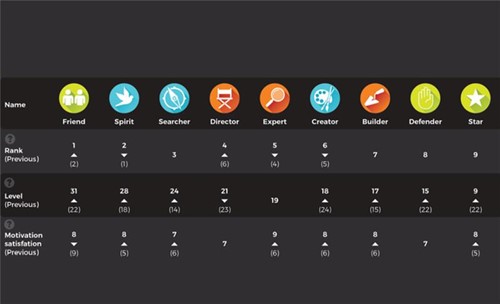 Monetising the Employee Experience
This book, co-written by our Chief People Office, Mike Sharples and our Head of EX, Nicholas Wardle, is a practical guide on how to build the case for investment in EX, how to achieve senior leadership buy-in, and the tools you'll need to develop a winning culture.
A recent review said:
"If like me you're a sucker for a good business book then I highly recommend this book. I find that I tend to jump in and out of multiple books for different strategies and scenarios, however, this one has me turning each and every page. Brilliant insights, practical tips, clear and simple takeaways. Never has there been a better time to stand up and grab the Employee Experience Opportunity. Thank you Mike Sharples and Nicholas Wardle."
You can purchase your copy here.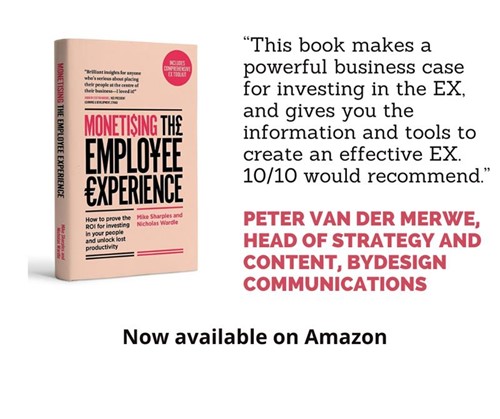 EX Events
Monetising the Employee Experience
Thursday 17 March 10.30am
Free
Mike Jones chats to our Head of EX, Nicholas Wardle, about how focusing on EX can support business success
Employee Engagement Conference
Wednesday 23 March all-day
Chargeable
Nicholas Wardle is co-chairing this conference which aims to drive engaged, productive and motivated teams in the evolving workspace with new employee engagement strategies for a purpose driven, digitally-supported and connected working world
EXtra EXtra...
Just in case you missed them, here's some recent thought leadership from us:
Employee Surveys should not be about 'the number'​ – which re-evaluates the purpose of employee surveys
Stop making noise and start making sense – how an Internal Communications and Employee Engagement review can help you to clarify your 'north star'
Five ethical steps to boost your Glassdoor ratings – more people leave bad reviews than good, so introduce a Glassdoor strategy to even out your ratings
Workplace (from Meta) 'Deskless Not Voiceless' 2021 Frontline Barometer report - the importance of not treating your frontline employees as second-class tech citizens
Are you focussing on the right thing? – it's not work from home vs work from office; it's motivated vs unmotivated
You can stay up-to-date with all things EX by following Brand Experiences on LinkedIn or via our website.