Introduction
Welcome to the third edition of EXclusive News, produced by Brand Experiences. This month we introduce Empathy Mapping, explain why line managers and their direct reports need a different relationship, point you to some terrific thought leadership, and more. We're EXcited to bring you this newsletter and if you find it useful, do share it with your networks.
Tool Time
Empathy Maps are a useful way of being able to put ourselves in the shoes of an employee at any moment in time and understand what is going on, both physically and emotionally. They're a simple and easy-to-digest visual that helps us to better understand what our people are: thinking and feeling; saying and doing; seeing and hearing. It can also help to identify any fears and concerns as well as wants and needs. Empathy Maps are a key tool to remove any bias from your Employee Journey Maps and keep everyone in the team aligned to a shared understanding of the employee.
Most organisation will have Empathy Maps for their customers and if they care about their employees, they should have them for these too. You can download the entire EXO Toolkit for free via the Brand Experiences website.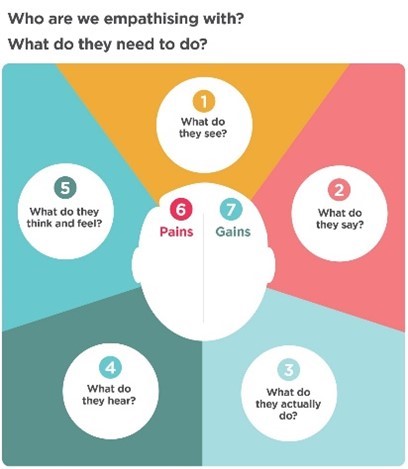 Mojo Matters
For thousands of years, organisations have 'managed' by the carrot/stick approach - at its most basic: you work hard then we reward you with money. Aspects coming out of the pandemic, such as hybrid working, the Great Resignation and a greater focus upon wellbeing has meant that a different relationship is now required. Mojo helps organisations to focus upon what matters to the individual employee by moving from extrinsic to intrinsic motivation. Simply understanding what motivates an individual is a start - both for the employee themselves, and for their line manager. Watch this video to learn about the nine intrinsic motivators. Leveraging understanding of these is the key to managing and motivating employees in the modern working world.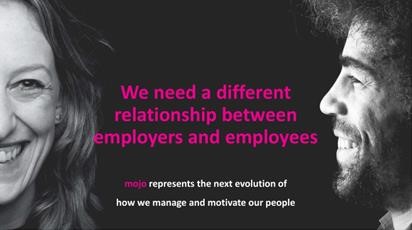 If you'd like to understand more about how mojo can energise your enterprise, click here.
Monetising the Employee Experience
This book, co-written by our Chief Experience Officer, Mike Sharples, and our Head of EX, Nicholas Wardle, is a practical guide on how to build the case for investment in EX, how to achieve senior leadership buy-in, and the tools you'll need to develop a winning culture.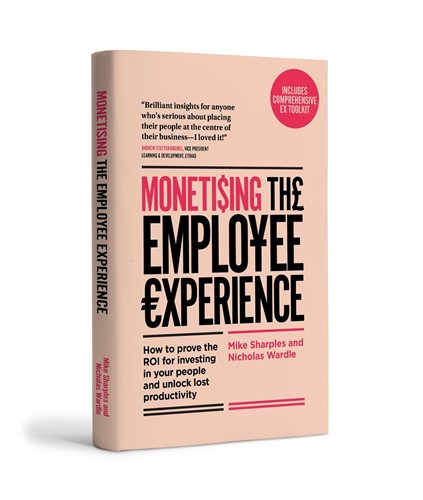 A reviewer said:
"If you are thinking about focusing more on your employee experience or want to be able to demonstrate to your board business owner/ceo/cfo/board members why they need to invest more in the employee experience this book is the key."
The book costs about as much as four high street coffees, and you can purchase your copy here.
EX Events
30 May
Online
£69.99 (Institute of Internal Communication members) / £89.99 others
Our Head of EX, Nicholas Wardle, is delivering a Masterclass for the IoIC: Listening to Learn -in this session you can learn: why organisations ignore the voice of their employees at their peril, some ideas to improve the listening culture at your organisation, critical thinking on Employee Surveys, and the importance of 'moments that matter' and how these should be leveraged to affect continuous improvement.
Brand Experiences in Abu Dhabi
06-09 June
Abu Dhabi
Members of the Brand Experiences team will be in Abu Dhabi, delivering training. If you're in the region and would like to catch up with Mike Sharples for coffee and falafel, get in touch!
14 June
London
Free
Nicholas Wardle will be sharing how to build the business case for investment in EX during this event which explores the relationship between communications, HR and Employee Experience.
26/27 September
Vienna / Online
Chargeable
Nicholas Wardle will be speaking at this event which has two days full of inspiring workshops, talks, discussions and side events on digital transformation, digital communications, future of hybrid work, digital equality, social media, corporate culture and leadership.
EXtra EXtra...
Just in case you missed them, here's some recent thought leadership:
Tech good, people better – a review of the EXO 2020 survey
Employee Engagement or Business Impact – a free ebook (written by Mike Klein for Sparrow Connected)
Make it personal - thoughts on the true answer to inclusion, belonging, engagement and productivity (written by Priya Bates)
Barriers to offering a great EX – and some solutions
You can stay up-to-date with all things EX by following Brand Experiences on LinkedIn or via our website.